Vistara UAE Travel Advisor← Back
---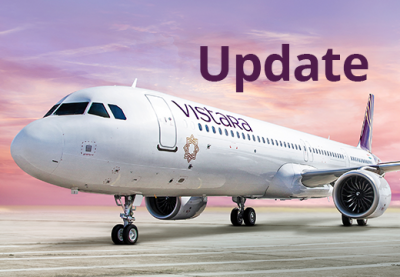 Dear Vistara Partner,
This is to inform you that all passenger movement to UAE from any point in the Republic of India stands suspended for a period of 10 days, effective Saturday, 24-April-2021.
This decision does not apply to the members of the diplomatic missions, UAE nationals and passengers who are exempted or have been granted permission to enter the UAE by the appropriate authorities.
Passengers who are exempted as stated above shall comply with the following, on and after arrival:
All inbound passengers shall be quarantined for 10 days from the date of arrival.
PCR tests for these passengers will be carried out upon arrival at the airport, and on the 4th and 8th day from the date of arrival.
Passengers must ensure that they are holding a valid COVID-19 test certificate that is issued within the valid time frame, namely, 48 hours from the time of collecting the sample. They should also ensure that the time of sample collection- 'Date & Time' and time of reporting– 'Result date and Result time' are accurate.
Only PCR test reports from certified labs which use QR code shall be accepted.
Please be advised that this decision does not apply to outbound passengers travelling from UAE to India.
We thank you for your support, always.
Sincerely,
Team Vistara